WELCOME TO LAW FIRM MARKETING CANADA
OUR FORMULA HAS A 100% SUCCESS RATE AND IS QUITE SIMPLE REALLY.
We are a digital marketing and advertising partner of many law firms and lawyers across Canada, and offer a full suite of digital law firm marketing services including website design, search engine marketing, social media marketing, content marketing, video marketing, blogging services, community management, and more.
Our integrated digital marketing and advertising tactics ensure that we build awareness for your brand, grow your traffic and generate leads. Here's our simple formula.

BUILD AWARENESS
We generate awareness for your law firm by advertising your firm or lawyer profile in a variety of different digital channels – to ensure you are cross marketing across multiple platforms. This increases impressions for your brand using reach and frequency tactics, and ensures maximum visibility for your brand.
GROW YOUR TRAFFIC
As you build awareness for your brand, you will notice that traffic not only increases to your website, but also to all your other digital properties such as Facebook, LinkedIn, Twitter, YouTube and more. Ensuring growth in all digital channels demonstrates that your brand is now gaining traction and building a stronger online presence.
GENERATE LEADS & REVENUE
Once your awareness has strengthened in the marketplace and traffic growth has occurred, your leads also start to pick up momentum and increase. Knowing in what channels to advertise and how to distribute your budget across each channel ensures a greater likelihood for growth in leads – and subsequently a growth in clients for your firm.
HOW OUR LEGAL MARKETING TEAM CAN HELP YOUR LAW FIRM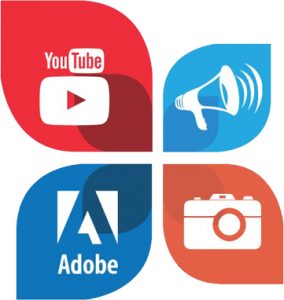 WHY CHOOSE US AS YOUR LAW FIRM MARKETING PARTNER
Having managed law firm marketing and advertising campaigns for many firms across Canada with a 100% success rate – we are not using your advertising dollars to test tactics. Instead, we use your advertising dollars on tactics and mediums that we know have a 100% success rate in generating leads for your law firm.
Unlike traditional ad agencies, our experience is primarily focused on law firms and lawyer practices. Our familiarity with Law Society guidelines in each province across Canada ensures that all our ads as well as tactics comply with regulatory restrictions when promoting your firm or practice.
Skilled legal marketers
No need to waste your valuable marketing dollars anymore.
No contracts
No long-term commitments required.
Transparent Reporting
We report on the metrics that matter most.
Project Management
We can handle numerous marketing campaigns at once– blending creative and technical expertise to craft and execute integrated marketing strategies.
Optimal Digital Experiences For Your Clients
We offer a whole suite of digital marketing services catered to law firm clients.
WE ARE SYSTEMATIC AND GENERATE PREDICTABLE RESULTS
Research and Analysis
We start with an in-depth industry analysis and market research to ensure we are providing the most relevant and timely advice with regards to our digital marketing strategy. We will also ensure our analysis and recommendations take regulatory guidelines into consideration when formulating our marketing and advertising plan.
Strategy & Action Plan
With your approval, we'll craft a digital marketing strategy that will realistically meet your objectives within your desired timeframe. We will clearly lay out our action plan with concrete KPI's and ensure that tracking is set up to review and monitor our performance. Good strategies are always born out of good planning.
Execution & Control
Our project management team use sophisticated tools and tactics to implement our agreed-upon strategy seamlessly. Our internal processes are designed in such a way to be as efficient as possible, using both our resources and your time efficiently and eliminating a lot of back and forth time on approvals.
Monitoring & Optimization
Data analysis and optimization are critical to marketing success, given the prevalence of new technologies and platforms with which consumers are engaging. In order to maximize your firm's online presence, we're continually monitoring and optimizing our campaigns to ensure your firm will always be where your target market is.
Transparent Reporting
Our Reports are easy to read and fully transparent. We will track a variety of different lead types for you and report to you on a weekly and monthly basis through our automated reports.
CROSS FUNCTIONAL MARKETING STRATEGIES FOR MULTIPLE PLATFORMS AND MULTIPLE SCREENS
With consumers engaging on multiple devices and multiple digital platforms – we believe that visibility in as many digital channels in as many different forms as possible is key to building your brand's presence online. We offer a new way of thinking in a mobile-dominated and multi-screen society. We're thought leaders in our space and will ensure that your firm never jumps on the bandwagon – and instead ensure that your law firm will always stay at the forefront of emerging digital platforms and technologies.
GET A FREE CONSULTATION
Stop second-guessing your marketing strategies, and get started with Law Firm Marketing Canada today. Request a FREE 1 hour consultation to go over your existing marketing strategy, and go over our recommendations to enhance your marketing program. Our highly experienced legal marketing and digital marketing consultants will craft the right marketing mix for your budget along with a roadmap to get you where you want to be over the next few months. We oversee and execute everything we set out to do so you can spend less time worrying about marketing and spend more time to focus on what matters more to you. We work with law firms of all sizes and are confident we can formalize a marketing strategy that drives revenue growth for your practice.
October 5, 2022
Law Society of Ontario's New Requirement for Virtual Verification
Law Society of Ontario announces additional requirements for virtual verification of client identity.
November 4, 2018
3 Reasons To Hire Digital Law Firm Marketing Consultants or Digital Legal Marketing Consultants to Advertise and Market Your Law Firm Practice
Digital marketing experts who specialize in digital marketing for law firms are an asset to any law firm for many reasons. Read more on why you should hire expert digital legal marketing or law firm marketing consultants to market and advertise your law firm.
April 20, 2017
Law Society of Upper Canada Currently Reviewing Referral Fees and Advertising Rules for Lawyers
On February 23, the Law Society of Upper Canada released a Fact sheet that discussed the new referral fee policy. The Convocation agreed that in addition to further strengthening advertising rules for lawyers there was also a need to establishing a cap on lawyer and/or paralegal referral fees.